5 Key Elements That Stood Out at Lekha and Sumeet's Cross-Cultural Wedding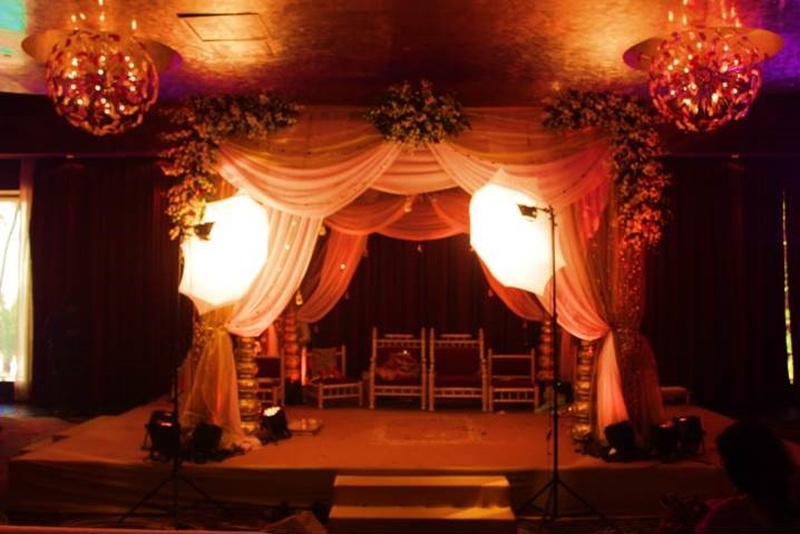 As soon as we entered Lekha and Sumeet's wedding venue, we were overwhelmed by the amount of love, light and cheer we witnessed. Warm lighting, stunning floral decor and a number od ideal elements fitted in perfectly into the already beautiful wedding venue, Novotel Hotel and Resort, Mumbai. Check out what we loved the most: 
BRIDAL HAIR ORNAMENTS
Lekha's pearl and gold multi-strand jewellery adorning her hair, surrounded by a halo of jasmine flowers creates a vision of prettiness.
INTERESTING SAREE DRAPE
Notice the unique and interesting pleating of the saree! The Maharashtrian style of draping and pleating added a unique touch to her wedding attire. 
UNUSUAL ECO GARLANDS
The couple decided to ditch the usual floral scene and go green by using aesthetic leaves with pops of red and yellow in their varmalas.
MANDAP LIGHTING AND DECOR
What we fell in love most was the warm mood of the mandap decor. The orange, red and gold tones looked all the more amazing complimented  by the yellow glow of the lighting.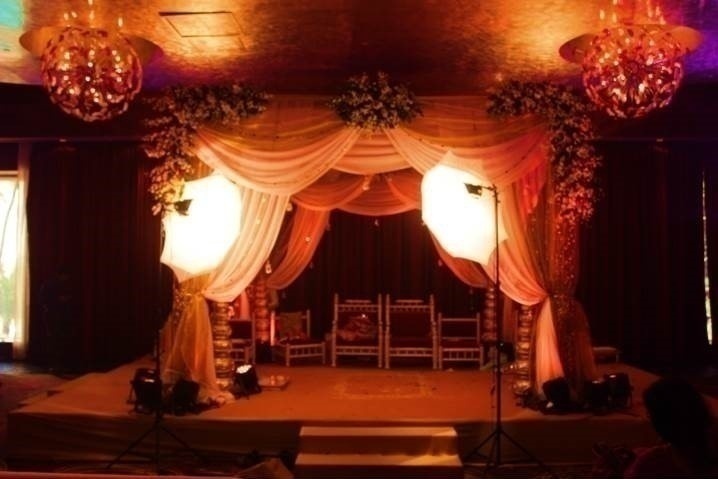 PRETTY FLORAL DECOR
Majority of the wedding decor at Lekha and Sumeet's big day was stunningly decorated floral centrepieces and installations. We loved the classic colour palette of white and red.