6 Reasons Why a Pre-Wedding Shoot is Necessary
Whether you are posing on a snow-capped mountains or chilling in your pyjamas binging on pizzas, when it comes to pre-wedding shoots we can see it all! While for some it is the exquisite offbeat locations that matter the most, others are happy posing in their backyard in sleepwear. Couples go all out, experimenting with these shoot ideas. And naah! I am not complaining, in fact I am happy that I get to see a plethora of breathtaking pictures. 
However, at times, I've noticed couples being quite puzzled about whether they should actually be having a pre-wedding shoot or not. Yes, it does mean a little added expenditure, it does eat into your tight schedule and you have to face the camera a bit more. But, hey! Having a pre-wedding shoot sorts out a cartload of things and it has a whole lot of hidden perks. 
Still confused? Here's me listing all the reasons which are sure to turn your Nay into Yay:
1. Ditching the camera nerves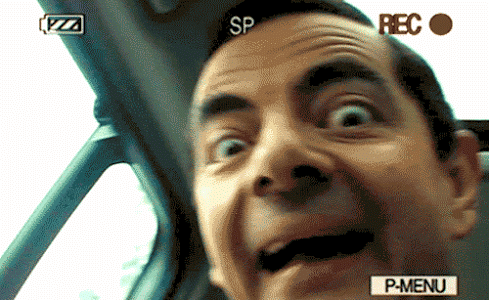 Being romantic with your partner otherwise is completely different when no one's looking as compared to when you have an entire team of photographers clicking you from every angle. 
If you are camera-friendly, there is good news, because you won't be encountering any issue. But, in case one of y'all are camera-cautious, this is a good chance to start making yourselves used to the idea of having a camera or a bunch of them all around.
2. Hair and makeup trial
It is a great chance for you to check out the work of your potential vendors during this period. Especially when it comes to hair and makeup, it's best if things are not messed up at the end moment. Also, you will get a chance to view how you and your partner will look after your makeover, in professionally clicked pictures. Sounds tempting, doesn't it?
3. More pictures for your album
One thing a couple waits with bated breath for, is their wedding album. It is a compilation of all the good, embarrassing and funny moments you and your partner have experienced. Often times, the wedding album is typically boring thanks to the orchestrated poses, forced smiles and mundane images with long-lost family members! A pre-wedding shoot experience is a good way to add more pictures to your album, i.e., pictures that you really like and cherish.
4. Experience different locations
One of the most exciting parts of a pre-wedding shoot these days has become the choice of location. If you are planning on exploring an exquisite offbeat location for your shoot, you can have the time of your life!
5. More time with your photographer
A pre-wedding shoot ensures that you get to spend much more time with your photographer, which is crucial. It gives you additional time to become more comfortable with the photographer, get used to his/her style and you are no longer hesitant to pose with your partner or romance your partner. Plus, the photographer gets to know you better too. Also, these pictures give you a chance to decide whether or not you should move forward with the same photographer.
6. Candid pictures = Beautiful memories
What's most important for a couple is making as many happy memories as possible. Before the wedding day, couples generally get very little time to spend with one another owing to the hectic outfit trials, vendor meetings and shopping schedules. A pre-wedding shoot is a good opportunity for y'all to bond, spend some quality moments and destress.
All set to get clicked?