7 Unique elements that proved Kaabia Grewal's wedding was one in a million!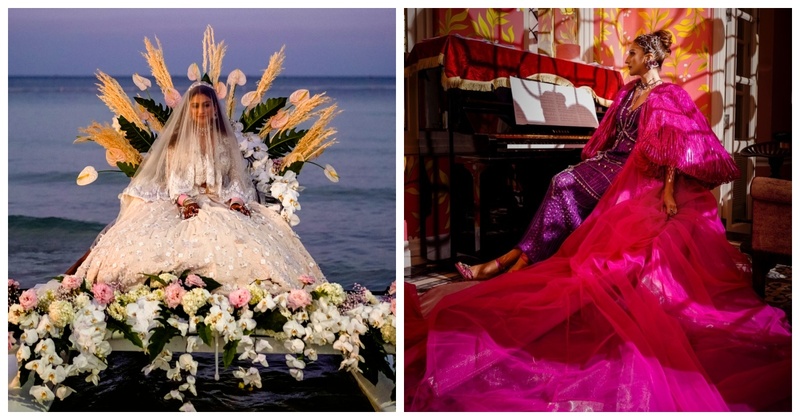 Last year when Kaabia Grewal took her bride squad to Mykonos, I knew her wedding is going to make headlines. Then she took them them to the luxurious Narendra Bhawan, Bikaner to propose to them! She asked them to be her #RoyalKabaang or the royal squad! Yeah, my eyes widened too!
For months my team and I were speculating about her wedding. Will she wear a Sabyasachi lehenga? Will they wear matching swimsuits this time as well? Our speculations ended a few days ago and we are flabbergasted! Her wedding more than anything we could ever imagine! It had so many unique elements that it bowled us over!
#1 The Mad Mansion
Mirrors, light installations, futuristic bars and dramatically dressed people are just a few features of the cray cray party named as 'The Mad Mansion"  The party looked like a psychedelic wonderland lit with bright pinks, fuschias, neons and more.
#2 Custom Nariyal Paani
Even the coconut water had the custom K&R stamped on them! For riyyaaal!
#3 Seashell Kaleere
Wait, whaaaa? Kaabia ditched the conventional kaleere and instead wore one made of sea shells!
#4 White Lehenga with a Veil
You can trust Kaabia Grewal to wear something unique for her wedding. She wore a custom made white lehenga by Shivan & Narresh, her best friends. This lehenga had a veil with it! Whoa!
#5 Groom's Accessories
Have you ever come across a brooch that screams "drama"? Or one with a chain made of seashells?!
#6 Bridesmen Brooches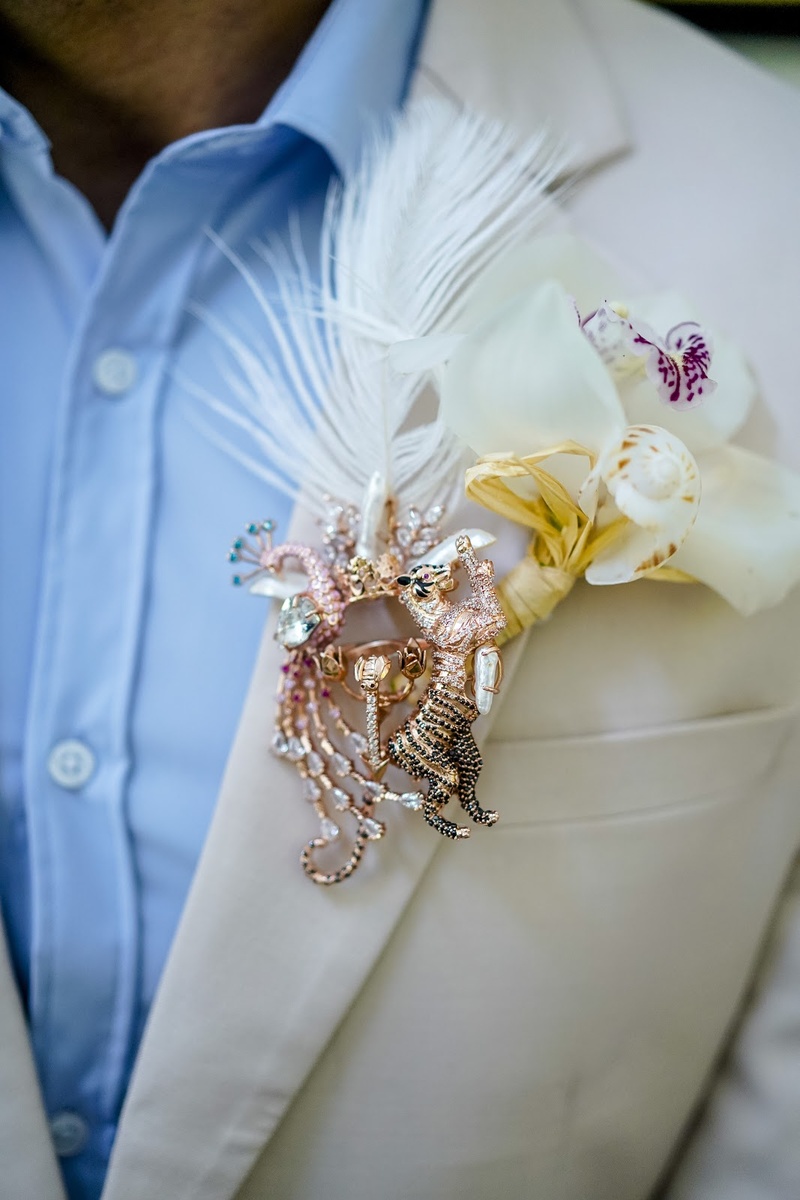 You know who Kaabia Grewal hangs out with? Designer duo Shivan & Narresh. They are a part of her royal squad and have made custom swimsuits for her previously. They even made her the white lehenga! So she obviously got them dramatic brooches to prove that they are her bffs!
#7 Bridal Entry
Image source: David Bastianoni
Normal brides make an entry under a phoolon ki chaadar. Kaabia grewal made an unconventional yet grand entrance through the sea on a decorated boat!
Are you still rubbing your eyes in disbelief?