7 Unique Experiences to look forward to while honeymooning in Europe!
I took a small break from writing about honeymoons for I would get lost in the beauty of each and every place that I've mentioned. The longing to pack my bags, dash out of the office and race to the airport (which is only 15 minutes away!), was unbearable! Too much has been written about destinations on my end, so I thought to dabble some with experiences. Couples often forget that you have not booked expensive air tickets to have sex in some hotel room in foreign land. I can't blame them though! While it is important to *ahem* explore each other's bodies
*ahem*, it is also important to  explore the beautiful destination that you guys have chosen!
While tour and travel companies will sell you the mundane packages, I am here to tell you about the absolutely unique things that you have to experience when you are visiting Europe!
1.The Chocolate Train- Switzerland
Ah, Switzerland, the honeymooners paradise! Indians have gone a little cuckoo when it comes to Switzerland. I think we have Yash Raj and DDLJ to thank for this! You should definitely take a hike up the Jungfrau, shop for the iconic bell but you should also board The Chocolate Train!
The Chocolate Train  runs between Montreux and the Cailler. The first stop is at the Maison Cailler, home for some world class Swiss chocolate. You can witness the entire process of the chocolate making, tempt yourself to some tasting and even buy chocolate at factory price! In the afternoon you are transported to Gruyeres, heaven for cheese lovers. You definitely cannot miss out on this experience!
2. Icebarcelona- Spain
Overlooking the blue waters of the mediterrannean Sea is Icebarcelona, the only ice bar on a beach in the world! The interior is entirely made of ice. Imagine sipping  on some Sex on the Ice at an ice bar on the beach!
3. Grand Bazaar- Istanbul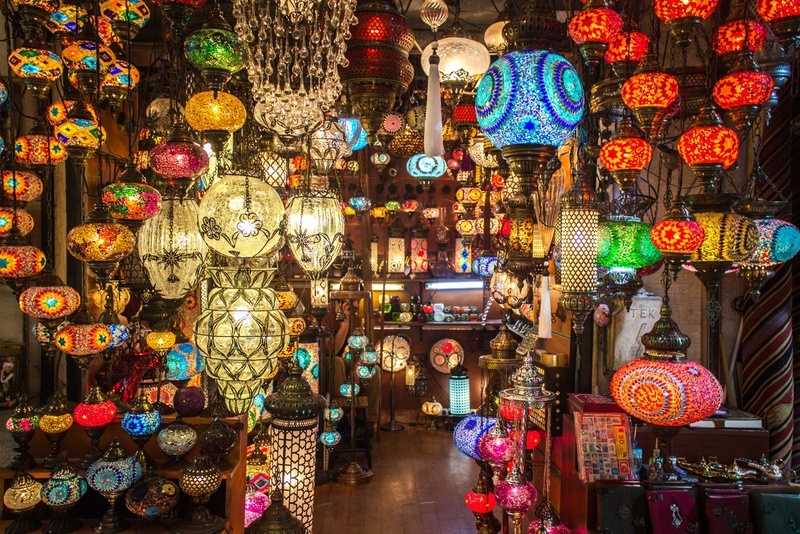 Jewelry, textiles, ceramics, carpets, knockoff handbags, lamps- you name it and the Grand Bazaar of Istanbul has it! It's one of the largest and oldest markets in the entire world. Its like Chor Bazaar, Sarojini, Colaba Causeway and Crawford Market under one roof! Shopaholics, you will not be disappointed!
4. Canal Tour- Amsterdam
From what I've heard, nothing is illegal in Amsterdam (wink wink, nudge nudge!) It is famous for it crazy parties and weed. The wild side of this city often overshadows the beautiful parts. Taking a canal tour through the historic waters of Amsterdam is one of the best ways to explore this city.
5. Angelina's Hot Chocolate- Paris
When your head gets too heavy after witnessing some spectacular art at the Louvre, head over to Angelina's! Angelina's is a popular tea shop in Paris known for its pudding like hot chocolate and Mont Blanc dessert. Now who would miss on a chance to sip on this delicious hot chocolate?! Umm.. can you parcel one for me?
6. Stunning Waterfalls- Bosnia & Herzegovina
According to me, Bosnia & Herzegovina are hidden gems of Europe. They have some gorgeous waterfalls in the county that you have to enjoy with the love of your life!
7. Trip to Hogwarts- London
Almost everyone I know is a Potterhead.
Actually, doesn't matter. Even if you're 85, you're going to love a trip to Hogwarts. The magical alleys of Harry Potter's world are a must see! You can even try some delicacies like treacle tart and butterbeer here! A replica of this world is made my Universal Studios in Orlando but the original is always the best, isn't it?
Brb, applying for a month's leave for my Euro trip!