7 Wedding Trends from 2019 that are here to Stay!
If there is anything constant in the wedding arena, it is the ever-changing trends. If you are someone who attends a lot of weddings, you must have come across at least a couple of similarities amongst them- either a decor element, or wedding favour, or something as basic as the colour palette.
Now, if you are a bride who is all set to tie the knot in early 2020, it is imperative you have a complete know-how of the existing trends, after all, it is you who is at the helm of affairs when it comes to wedding planning. Now, the thing about trends is that while some really blow our minds away some trends need to go.
Here is a complete guide for every bride who wants to know which 2019 she should be still hanging onto:
1. Pastels are popular
Image source: Beginnings For You
Brides in  2019 were seen going in for softer, pastel lehenga hues– lemon green, mint green, sage green, coral, powder blue, lilac, lavender, etc. This was not only seen in outfits but also when it came to decor.
2. Personalisation
Image source: Alankritaa by Rashi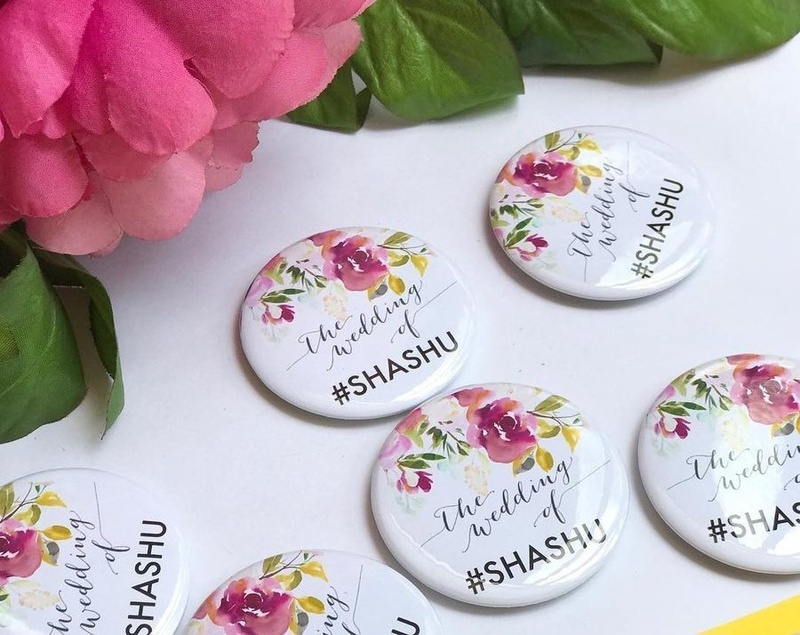 Image Source: Not Only Letters
Image source: Fizzy Goblet
This has become quite a rage amongst the millennials- whether it is the couple's love story in the form of a mehendi design, the groom's name embroidered on the bride's lehenga, caricature-inspired wedding invites or having the wedding hashtag used immensely.
3. Shorter guest lists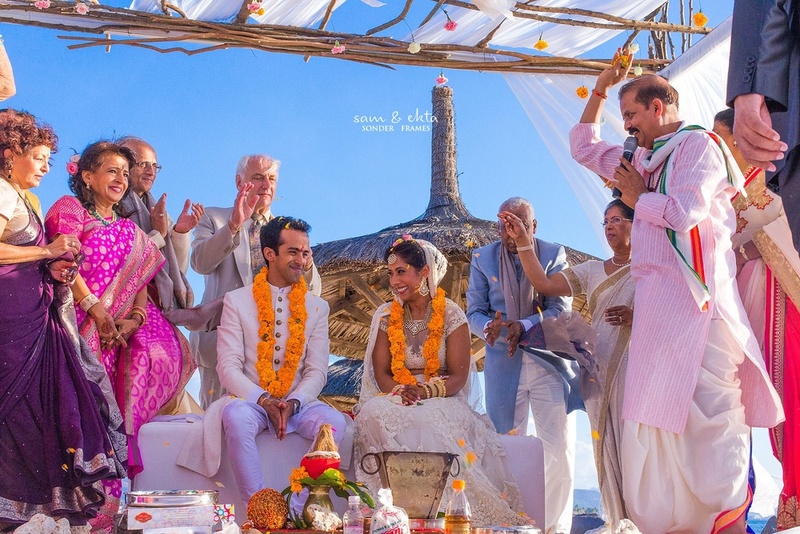 Image source: Sam & Ekta
Couples are more interested in opting for intimate affairs rather than going for the conventional 'Big Fat Indian Wedding' enveloped in grandiosity and luxe. Most couples are paying more attention to the fun they have at their wedding and not on how extravagant it is!
4. Candid Photography
Image source: SnapSoul 
Image source: SnapSoul 
Gone are the days when photographers were seen asking brides and grooms to flaunt awkward poses!
Those have become a big NO-NO for couples. They are more interested in candids.
 Moreover, couples are seen opting for unconventional photography ideas for their pre-wedding shoots as well in terms of location ideas, outfits and themes.
5. Eco-friendly Weddings
Image source: With love, Nilma
This has become popular with couples who want to go in for more sustainable options that cause minimal harm to the environment. With sustainable clothing options available for brides and grooms, the face of wedding outfits can be changed completely.
Wedding elements like invites made out of waste paper or napkins, banana leaves instead of paper plates and seeds or saplings as wedding favours have been seen at countless shaadis.
6. Unconventional Destinations
Image source: Cinelove Productions
Image source: Wedding Nama
Although many couples before 2019 did opt for destination weddings, 2019 saw couples choosing some exotic locations which blew our minds away! Apart from quintessential Udaipur, Goa and Keralas, couples tied the knot at places like Bali (Indonesia), Baku (Azerbaijan), Kurseong Hills (Darjeeling), Grape County (Nashik), Ladakh, Jim Corbett Park, Naukuchiatal (Nainital), Orange County (Coorg), and many more.
7. Food Display
Ditching the bulky buffet displays, you can witness more gourmet options, finger foods and fusion dishes at weddings.
Bite-sized portions and finger foods are topping the list!
That's all for now, ladies! Stay tuned for more on trends 🙂
Images source: Pinterest (unless specified)