8 Bridal footwear ideas for the brides who wish to be comfortable yet unique!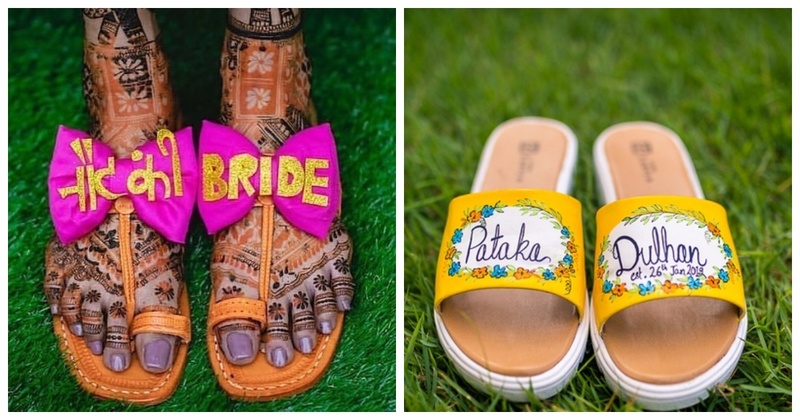 Marilyn Monroe once said, "Give a girl the right shoes and she will conquer the world" and I can't help but agree with her! Footwear is such an essential part of the entire bridal ensemble! One wrong pair and you've got yourself in a fix. I love the fact that brides nowadays do not shy away from experimenting. They don't mind adding a quirky or any unique factor to their look. I came across 8 such brides who ditched the quintessential and instead went for some unique footwear!
1. Custom kolhapuris with pink bows that rightly say "Nauntanki bride!"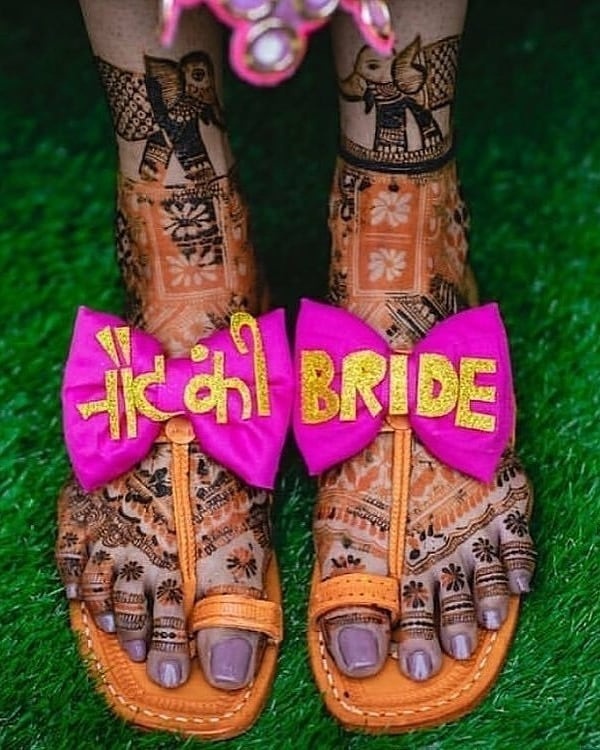 Image source: Cine Love Productions
2. The one with a lovely inscription on its back.
3. Checkout the crazy detailing on these loafers!
4. Did Red Bull give wings to these heels? Sorry sorry, just kidding!
Image source: The Photo Diary
5. Photographer Mahima Bhatia wore cute customised footwear at her wedding that read "Harsh ki Dulhan"
Image source: Mahima Bhatia Photography
6. If you look closely, you'll realise both of them have inscriptions on the back of their shoes!
Image source: Prism Lens
7. Kawai hand painted sliders are the best!
Image source: We Don't Say Cheese
8. Another customised footwear that reads the names of the bride and the groom.
Image source: Talking Toe
Which unique footwear caught your attention?