The Arranged Marriage Special: 11 Awesome Ways To Break The Ice With Your Fiancé!
BOOK SHOPPING
Ask him to pick out a book for you and vice-versa. Bond over your choices!
AMUSEMENT PARKS (roller-coasters?)
Never too old to visit Essel World.
BUNGEE – JUMPING

 
WINE AND PAINTING?
Perfect to be happily buzzed without getting too drunk! That and finger-painting? Sign us up, already.
DANCING LESSONS
Practice early for your first dance at the wedding. 😉
GO OUT WITH EACH OTHER'S FRIENDS
Nothing like bonding with besties! You can get to know them from another point of view. Try going on group dates as well!
COOK A MEAL TOGETHER
Because, food is life. No, but really, cook your favourite foods and maybe bake something as well!
GO STREET SHOPPING
Mumbai's Colaba Causeway, Delhi's Sarojini or Bangalore's Commercial street. You'd never get bored while street shopping! 😀
TEACH EACH OTHER A NEW SKILL!
Learning new and fun things is always interesting!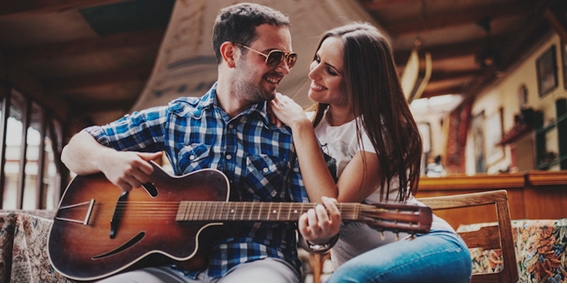 PRETEND TO BE TOURISTS AND DO TOURIST-Y THINGS
Visit the local museum, take tourist-y pictures, check out your city's most famous monument, visit the biggest mall.. You can't deny that all these cliché things are pretty cool. 😀
VISIT AND VOLUNTEER AT AN NGO
Make someone's day brighter.
You may like these too: