This couple's royal photoshoot at Alila Bishangarh is spectacular!
A wedding without a pre wedding shoot? Giirrl, you kidding me?! Pre wedding shoots now feel like just another ritual you do before the wedding. While some people like to get pictures clicked at the comfort of their homes, some fly miles away and get a splendid photoshoot at exotic locations! One such couple is Krati and Vinay, two lovebirds who went to Alila Bishangarh in Rajasthan for their pre wedding photoshoot! Camera Crew helped them with this fairytale photoshoot and the results are spectacular!
1. Look at that loooong trail!
2. This romantic picture with the lit up fort in background in stunning!
3. All wrapped in the colour of love!
4. I'd go down on me knees for  you anyday, baby!
5. You are my first dance and my last!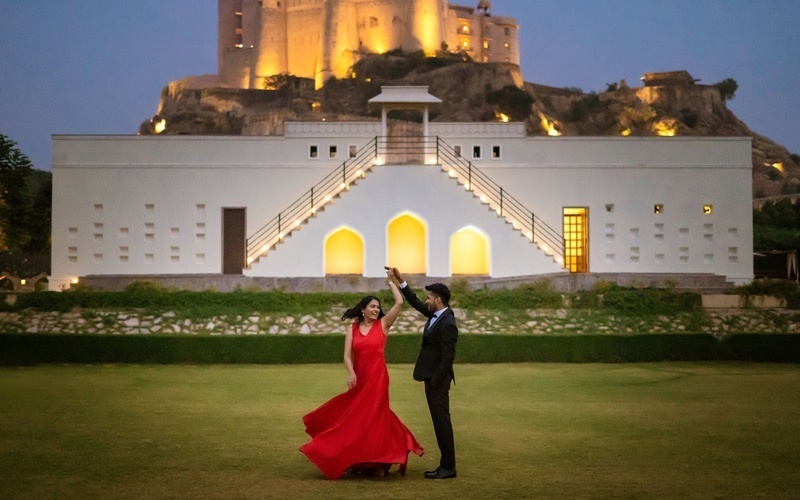 6. Under the stars or under the roof, I don't mind wherever as long as I am with you!
7. Sunset shots are magical and this one is no less!
8. Such a beautiful silhouette!
9. Painting the walls of the fort with their love!
10. Ending with this lovely picture of the couple with a view!
It was a truly magical, fairytale photoshoot, wasn't it?