This Photographer Proved that Love has no Expiry Date!
"Love is the bridge between you and everything."
-Rumi
We often associate romance with younger couples, don't we? When you hear, 'romantic couples' you immediately and involuntarily visualize as a 20- something couple; either hand-in-hand, lip-locking or giving each other In a tight hug. What we forget is that our grandparents are romantic too, in fact much more. Only, the way they express their love may differ, but, that does not make it any less. It is their love which is purer. They have spent their lives together, held hands for longer, and be each other's support for a lifetime…
Imagine you are watching your grandparents getting clicked together. Now imagine them being asked to strike a romantic pose. Yes, they will chuckle at the thought, feeling a wee bit of embarrassment and happiness at the same time! Seeing this is, however, is a delight! There is a certain innocence, childlike excitement and a feeling of comfort which they exude.
Sujata Setia, a London-based photographer and founder of But Natural Photography, specializes in natural light photography. Owing to her work, clients travel to her from as far as Saudi Arabia, Scotland, Ireland and even India. She is a multi-award winning children, newborn, 
pregnancy/maternity and family photographer.
Sujata is not your regular photographer. She doesn't require a pretty location or gorgeous outfits, neither she demands you strike quintessential poses. She gives you much more- memories you can hold onto forever and cherish until your last breath!
This time she wowed me with some noteworthy clicks of grandparents, with none other than their beloved spouses.
Here are some pictures which will make your heart melt right away: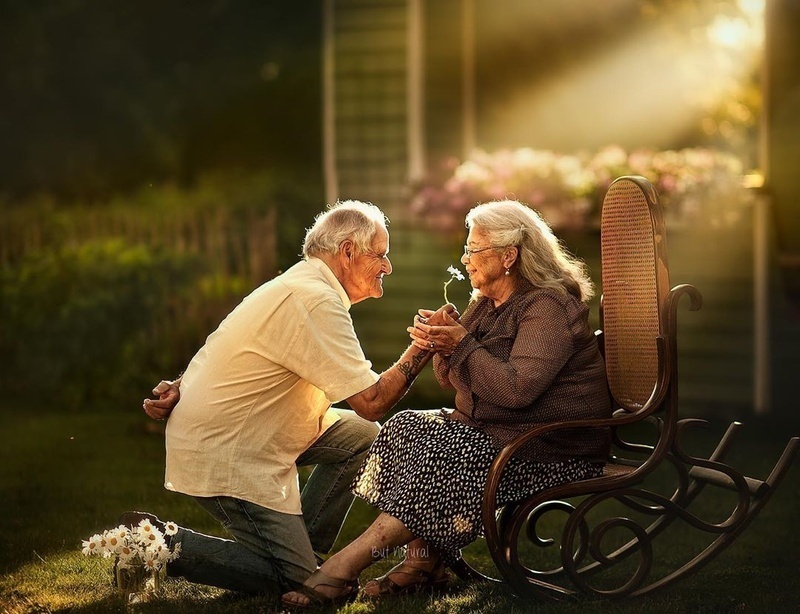 "The best thing to hold onto in life is each other."
– Audrey Hepburn. 
Images source: But Natural Photography
I am not crying, you are!