Top 5 Banquet Halls in Kamptee Road, Nagpur for All Kinds of Festivities
Hosting an event sounds pretty daunting, right? And why not, it does need a lot of planning, arrangements, and whatnot. The very thought of hosting an event can easily scare people away! From the event theme to decor, food, attire, guest list – we can't stop listing things up, and there is more to it. But you don't have to worry that much because you have got us on your team. So, let's start with the most important thing – booking the venue. Just like always, we have done the homework. So get on-board with us and grab a look at the top 5 banquet halls in Kamptee Road, Nagpur, where you can plan out any kind of festivities. Suit up, folks!
A well-furnished banquet hall with a capacity to host a wedding for around 450 guests is what this venue has to offer. Along with this, they have a huge lawn with enormous capacity. They also offer an expert decor team to spruce up the venue in a stunning manner. They offer food services, so you can pamper your tastebuds with delicious Indian cuisine delicacies. This banquet hall in Nagpur permits you to hire a caterer and customize the menu as per your culinary preference. The unparalleled hospitality, warm-welcoming ambiance, green and serene surroundings, and home-like comfort – all of these perks make this venue one of the best wedding halls in Nagpur.

Key Features:
The large and spacious lawn at this venue
Air-conditioned banquet hall available
Services for all the wedding rituals

Raj Mahal Banquet and Lawn, Kamptee Road, Nagpur
Address: Kamptee Rd, Nagpur, Maharashtra 441001
Landmark: Srinagar-Kanyakumari Highway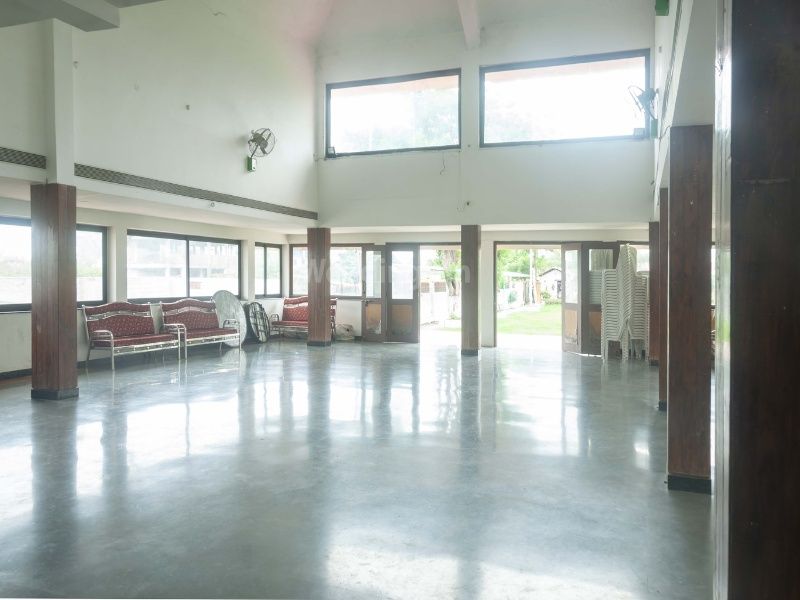 Boasting of an elegant party hall in Nagpur, Lal Kothi Lawns is a premier wedding location. This venue is popular because it renders all the services in-house and you will have a blast hosting your wedding here. Though it offers food and decor services, it also permits you to hire your favorite caterer and decorator from outside. Along with a beautiful hall, this venue boasts of a lush green lawn for a large-sized gathering, if you want to host other wedding-related festivities in-house. This would be a great choice for any of your parties.

Key Features:
Both indoor and outdoor options available
Ideal for medium to large-sized gathering
Complimentary changing rooms available

Lal Kothi Lawns, Kamptee Road, Nagpur
Address: Lal Kothi Lawns Unnamed Road, Bhilgaon, New Khasala, Maharashtra 441001, India
Landmark: Tudsa Mata Mandir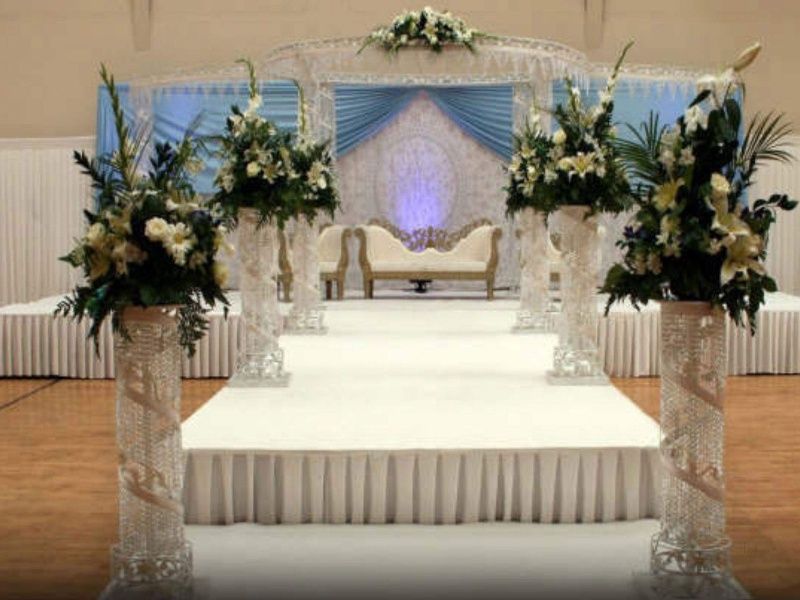 Out of all the banquet halls in Kamptee Road, the Lamba Celebrations at Nagpur is the most appealing one for organizing your special occasion. You have the freedom to host all your small as well as big events here at this hall in Nagpur. It definitely is a place that helps you out with your event planning and lets you celebrate your event as per your preference. You will be served both veg and non-veg at the venue with a touch of the local cuisine. So, if you're looking for banquet halls, go ahead and get your booking done.

Key Features:
In-house decorators and caterers take care of everything
Multiple spaces for different functions
Sprawling lawns for outdoor events

Lamba Celebrations, Kamptee Road, Nagpur
Address: Lamba Celebrations, Near Akashwani Tower, Kamptee Road, Dist. Nagpur-440 017
Landmark: Kamptee Road
The White Hall, a high-end banquet hall in Nagpur, is known for its elite banquet hall, which is ideal for a medium-sized gathering. It not only boasts of a plush banquet hall but also has a huge, lush green lawn that offers an occupancy of more than 2000 guests. The venue is located very close to Hope hospital. So, if your GPS is troubling you and you have to ask around for the address of the venue, anybody can point you in the right direction. The White Hall also arranges for DJ and entertainment at affordable rates. Pick from their varied event areas and celebrate the beginning of a new journey.

Key Features:
Ample parking area with valet facility available
Lodging available for a comfortable stay
Serves non-vegetarian delicacies at the venue

The White Hall, Kamptee Road, Nagpur
Address: The White Hall, 139/1, Kamptee Road, Bank Colony, Nagpur, Maharashtra 440002
Landmark: Sayona Public School
The Raj Royale Lawns in Nagpur has a huge and spacious banquet hall for around 2000 guests along with a spread out lawn, which can also accommodate more than 1500 guests. You can pull off any festivity with a large-sized gathering in the best way possible. It will not put a dent in your pocket as it falls under the category of budget-friendly party venues in Nagpur. They ensure you a hassle-free experience by taking care of the wedding decor and the treatable delights. This venue is one of the best party places in Nagpur.

Key Features:
Well-connected venue
Serves alcohol at the venue
Fireworks allowed here

The Raj Royale Lawn, Kamptee Road, Nagpur
Address: Kamptee road beside Indian oil company petrol pump, Nagpur, Maharashtra 440017
Landmark: Asha Hospital
We hope that our list of the top 5 banquet halls in Kamptee Road, Nagpur might have helped you to shortlist your dream wedding venue. You can also look at more venues in and around Nagpur.