5 Biggest Mistakes to Avoid with Wedding Return Gifts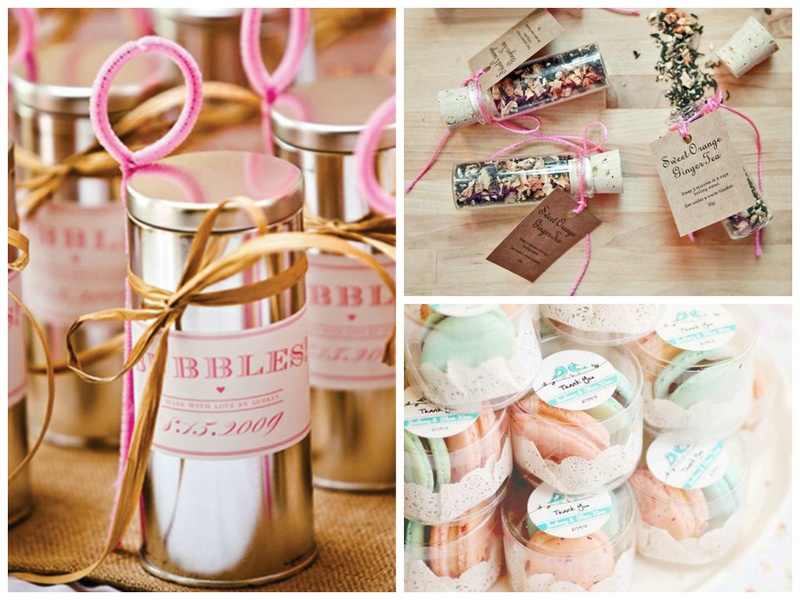 Receiving a gift never goes out of favour. We all have a little kid inside of us somewhere. And believe you me, when we say that we are no different from the little munchkins at the end of a birthday party, ripping up that packaging to assess the party favour or going for the kill when the confetti and candy pours out of a piñata. Long story short, we are going through that wedding gift hamper as soon as we have left the wedding venue. What is it that'll make it worth our while? Rather, what is it that you should avoid when planning for wedding favours and give aways that'll make your guests beam? Let's find out.
With guests coming together to celebrate and support the couple on the biggest day of their life, it's customary to thank them for their presence with a wedding return gift – something to remember the day by. With all the perfect elements of your perfect fairytale wedding in mind, you'd want the wedding return gift to be in sync.
You may think, wedding favours for guests are a small part of your wedding planning process. You'll be amazed to know there's a lot at stake here. Refer to the whole "little kid inside" conversation we had earlier. We know what a great deal it is receive something nice. Framed pictures of Gods and Goddesses, picture frames dried fruit in a box – passé. Wedding favours have undergone a complete transformation, much like our Indian weddings have. The only thing stopping is your creativity. We share these trivial mistakes couple generally make when selecting their wedding return gifts that can make or break the reaction to your wedding. If you know them you can avoid them. So scroll on.
Mistake #1: Cheap or Complicated DIY Wedding Return Gifts
You must first decide the occasion when you will present these gifts to your guests – is it mehndi, sangeet or the wedding. Since these will need to be bought in bulk, do not make the mistake of buying cheap gifts of low quality. Though they may seem easy to purchase, cheap gifts are a reflection of your taste and personality. The mantra to follow is simple. DON'T GIVE IT IF YOU'D NOT LIKE TO RECEIVE IT!
Don't give a marriage return gift for the heck of it, instead make it more thoughtful. Think of inexpensive options.  Mum's best friend is a wonderful baker? Or your neighbour aunty makes the best pickles and chutneys. Get em to task, offer to pay. Nothing like some homemade and fresh goodness in jars and boxes to light up some one's day. Pack them in personalized jars or bags with a thank you tag. Sounds easy?!
If going the DIY way, don't choose for something too complicated, which will get the best of you before your wedding. You definitely don't want to be dealing with pasting stickers or tags just a night before your wedding now, do you? Jams, pickles, parfaits, these are some of the options you can prepare a few days in advance and preserve until your big day. Outsource, delegate and get help wherever you can.
Mistake #2: Pointless Wedding Return Gifts
Things as simple as custom CDs loaded with both of your favourite tunes can be exceptionally meaningful. Like we mentioned earlier don't give it away just coz you have to. If you think handing out magic match-sticks or fireworks will excite your guests, think again. If you can't think of something meaningful as a return gift your guests can relate to, it's safe to match the gifts to your wedding theme. This way it falls in sync with your celebration. For instance, if you have a colour themed wedding, set up a candy bar matching the hues. If a green wedding, give away packets of seeds or potted succulents. Give a return gift that's meaningful and functional.  
Mistake #3: Confusing Wedding Return Gifts
Guessing games are fun, but extending that to your wedding return gifts is not a bad, but a very bad idea. What we mean by this is don't hand over a return gift to your guests and let them figure out what they have to do with it now. For instance, if you're having a green wedding and decide to give a bag of seeds to your guests, put a tag on it instructing them that the seeds are meant to be planted, not cooked and eaten. Similarly, if you're handing out jars filled with goodies, put a sticker on it stating that the guest needs to take one home not just simply eat it and leave it there, if you don't want to be left with empty jars lying all around the venue.
Mistake #4: Poorly Packaged and Displayed Wedding Return Gifts
When it comes to these tiny tokens of appreciation, as we always say 'It's all in the packaging'. How beautifully you pack and display even the simplest wedding return gift can make a big difference. Cheap plastic or ribbons tied to the most elaborate presents can easily work to lose its weightage and lustre. If the ready-made gifts come with tacky packaging, push in a little effort and add personalized touches to each gift with your own custom thank you notes or fun stamps. Pay careful attention also to how you display these on the big day, just so your guests do pick one and take them home.
If you're handing out edible packaging, look out for any leaks and runs of grease that could make it difficult for your guests to take them away. As much as they would love to take one of them home, they will be forced to simply let go because of the fear of more spills.
Mistake #5: Limited Quantity of Wedding Return Gifts
Imagine how embarrassing will it be if you have guests walking up to you saying they couldn't manage to get a return gift because you ran out of stock? Whether you decide to give one wedding favour per guest, couple or family, you need to keep an extra count aside. Say about 10-15 extra per hundred number of guests. This is just to be sure you have plenty to give away, in case some get broken, lost or your guests decide to pick a few extra for the ones who couldn't make it your wedding. So, ensure you order or make extras. Having too many left is always better than running out of count. With the extras, you can always courier or send them out to those who missed attending your celebration.
Giving away wedding return gifts is not a necessity. But it's a nice way to say a little thank you to your guests and make them feel special. So, do give this a thought and pick the best gift for your guests that's considerate. Personalize it to add your own charm and uniqueness. Order or make them well in advance to avoid last minute rushes. Then all you got to do is wait to embrace praises from your guests for such a wonderful return gift they have received.
To check out what's trending in wedding return gifts, look here.
Image Source: Pinterest