Anita Dongre's son recently tied the knot to his longtime girlfriend and you've got to check out the pictures!
Some weddings are personalised, some are beautiful, some are heart touching and some just blow your minds away. One such wedding as that of Anita Dongre's son – Yash Dongre who recently tied the knot to his longtime girlfriend – Benaisha Kharas-now-Dongre and I am drooling over their wedding pictures!
After an understated and intimate engagement a couple of months ago, the duo decided to get hitched in an equally understated and minimal yet totally elegant and breathtaking wedding which was designed by Anita Dongre herself. Yes, you read that right.
The much-in-love duo decided to tie the knot at JW Marriott Mussoorie with the backdrop of scenic mountains and you can just assume what the wedding would have looked like. Also, shot by none other than Naman Verma and Maza Studios, it's a wedding that will instantly tug your heartstrings and HOW!
Scroll down to be mesmerised from what is one of the most heart warming wedding ceremonies I ever came across:
The Wedding Carnival themed brunch :
The couple chose to make SEWA a part of the festivities at their pre-wedding carnival themed brunch. For the uninitiated, SEWA (Self-employed Women's Association) is a an organization in Gujarat which inspired the origins of Anita Dongre Grass Root. The women of SEWA rallied to create the meticulously embroidered twinning look you see here.
The Wedding :
This is what the ace designer had to say about the location, "For us, it was a no-brainer to choose a wedding destination that paid homage to India's untapped beauty. We zeroed in on Mussoorie for the couple to be married amidst nature, embraced by lush forests and with a backdrop of the Himalayas."
The Mandap :
She says, "Nestled in the Shivalik Mountains, the wedding was an intimate affair that we tried to keep minimalistic yet inviting, with rustic verdant flower arrangements reminiscent of spring summer vibes."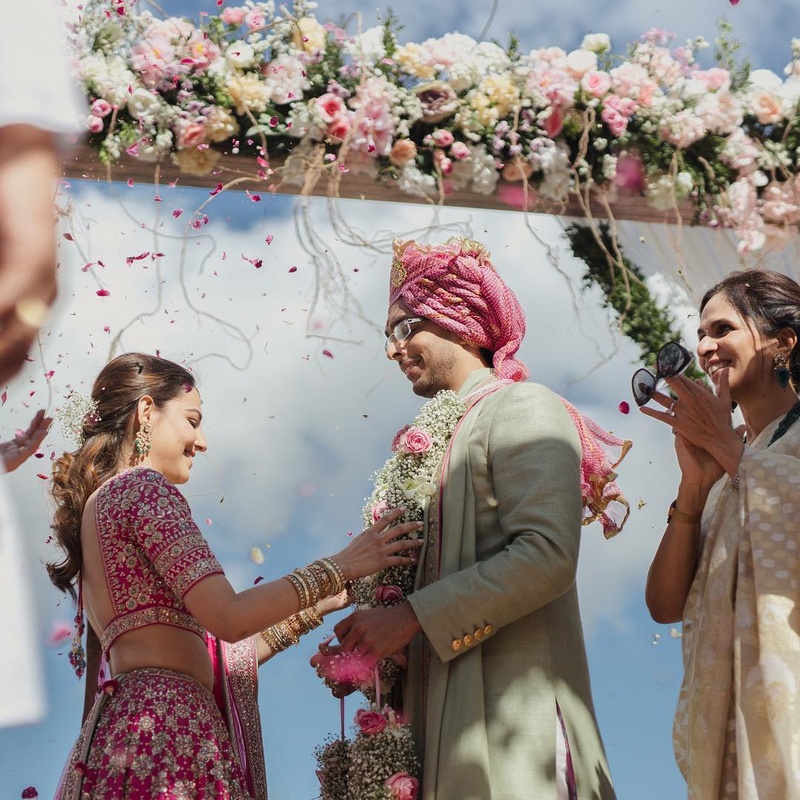 The bridal entry :
Benaisha chose to walk down the aisle with her father, in a cultural coming together of the Hindu & Zoroastrian faiths.
…  and her colour coordinated bridesmaids :
The Bride's personalised lehenga :
The blushing bride always wanted to get married in pink. Her gota patti lehenga was handcrafted in Rajasthan, with Benaisha's favourite quote embroidered into the dupatta – "𝑾𝒉𝒆𝒏 𝑰 𝒔𝒂𝒘 𝒚𝒐𝒖 𝑰 𝒇𝒆𝒍𝒍 𝒊𝒏 𝒍𝒐𝒗𝒆, 𝒂𝒏𝒅 𝒚𝒐𝒖 𝒔𝒎𝒊𝒍𝒆𝒅 𝒃𝒆𝒄𝒂𝒖𝒔𝒆 𝒚𝒐𝒖 𝒌𝒏𝒆𝒘."
The Baraat  :
Cocktail :
Benaisha's ink blue gown with intricate pichwai work was complemented by Yash's classic sherwani, at their Mumbai cocktail. The traditional craftwork on the bride's gown was designed in deliberate contrast to its Western silhouette.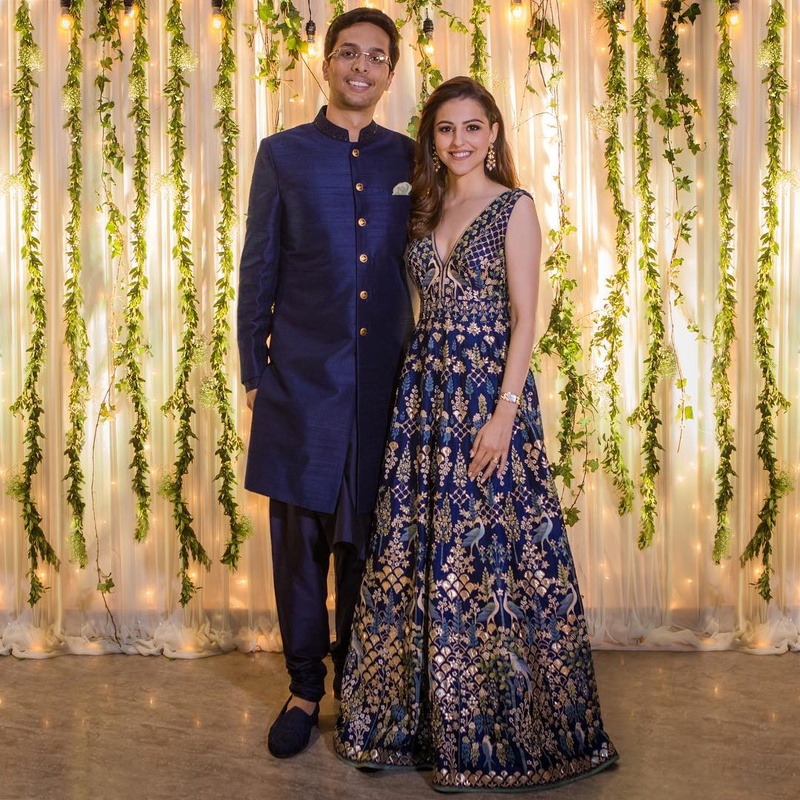 Reception :
The wedding reception, held at a traditional Parsi Agiary, was an ode to the couple's different cultures. The Parsi gara motif on Benaisha's lehenga showcased embroidered birds that harmonised with the thread work of Yash's twinning sherwani.
Sangeet :
At their sangeet, Benaisha in a forest green lehenga embellished with intricate hand painted pichwai work and Yash in a twinning hand painted pichwai sherwani with nature motifs to match.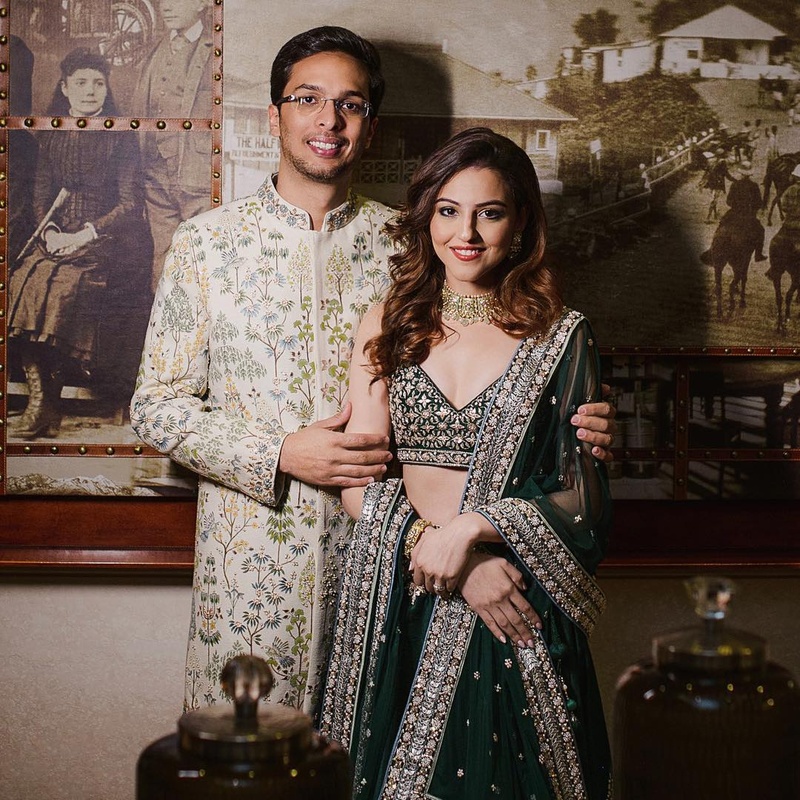 Well well, here's wishing this couple a lifetime of togetherness!
The fabulous team that bought the wedding together :
Photography – Naman Verma and Maza Studios
Location – J W Marriott, Mussoorie
Outfits – Anita Dongre
MUA – Style by Susmita